In the sophisticated world of spirits, the Etsu brand continues to stand out with unique creations that appeal to gin enthusiasts worldwide. With a perfect balance between tradition and innovation, Etsu unveils its artistically reimagined new bottle, offering a complete visual and gustatory experience.
Formats for every occasion
Etsu, renowned for its relentless pursuit of excellence, now presents its range in unique formats, catering to every desire and occasion. From elegant 20cl bottles to 70cl and 1.75L formats, each choice provides a total immersion in the brand's refined universe.
A tailor-made new container
Etsu's new bottle is much more than a simple container. It embodies an artistic vision, an immersion in authentic Japanese culture. With meticulously sculpted details, the finely engraved Etsu logo, and a bottle base that evokes the grace of the water lily, this new flask is a work of art in its own right.
Elegant labels for a complete experience
The labels, now embossed with a premium finish, add an extra touch of elegance to the overall aesthetics of the bottle. They reflect Etsu's continued commitment to quality and refinement, highlighting the exceptional and unique character of each gin variety.
An invitation to a journey
Etsu opens a door to a world of subtle and exhilarating aromas, a complete sensory experience where tradition and innovation blend harmoniously. Each sip is a celebration of Japanese culture, a tribute to the craftsmanship and passion that have animated the brand since its inception. Explore our unique flavors.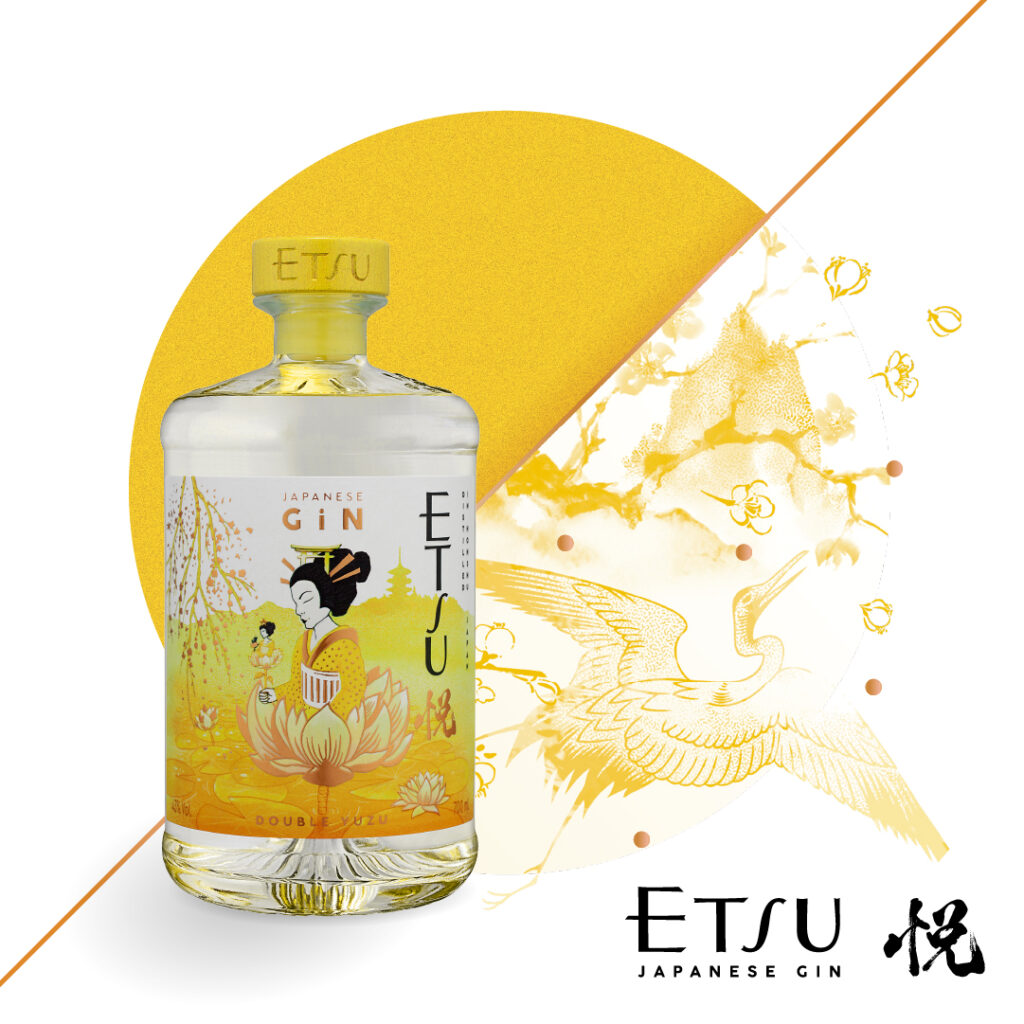 Discover the new range of Etsu products now and embark on a unique sensory journey to the heart of Japan.
We hope this article has given you an insight into the world of Etsu and its exciting latest developments.