Cocktail culture has become a must nowadays, but do you know its origin in Japan?
It began in the 1890s, when bartender Louis Eppinger created the first gin-based cocktail at the Yokohama Grand Hotel. Subsequently, the cocktail culture developed in the 1920s, when Eppinger's Japanese disciples opened the first cocktail bars in Tokyo's Ginza district, whose characters have been described in novels by Japanese writers such as Kafu Nagai and Junichiro Tanizaki.
In 1924, the first Japanese cocktail book was published, six years ahead of "The Savoy Cocktail Book" (1930). Cocktails were particularly appealing to modern girls, known as "mogas".
The first Japanese cocktails were made with gin, such as the Line Cocktail created by Yonekichi Maeda in Tokyo in 1920 and the Million Dollar created by Louis Eppinger in Yokohama in the 1890s.
THE LINE COCKTAIL
Created by Yonekichi Maeda in Tokyo in 1920
1 part of Gin
1 part of DOM Benedictine
1 part of Italian vermouth
2 parts of aromatic bitter
THE MILLION DOLLAR
Created by Louis Eppinger in Yokohama in the 1890s
2 parts of of gin
1 part of sweet vermouth
½ part of freshly squeezed pineapple juice
¼ cup grenadine syrup
15 ml egg white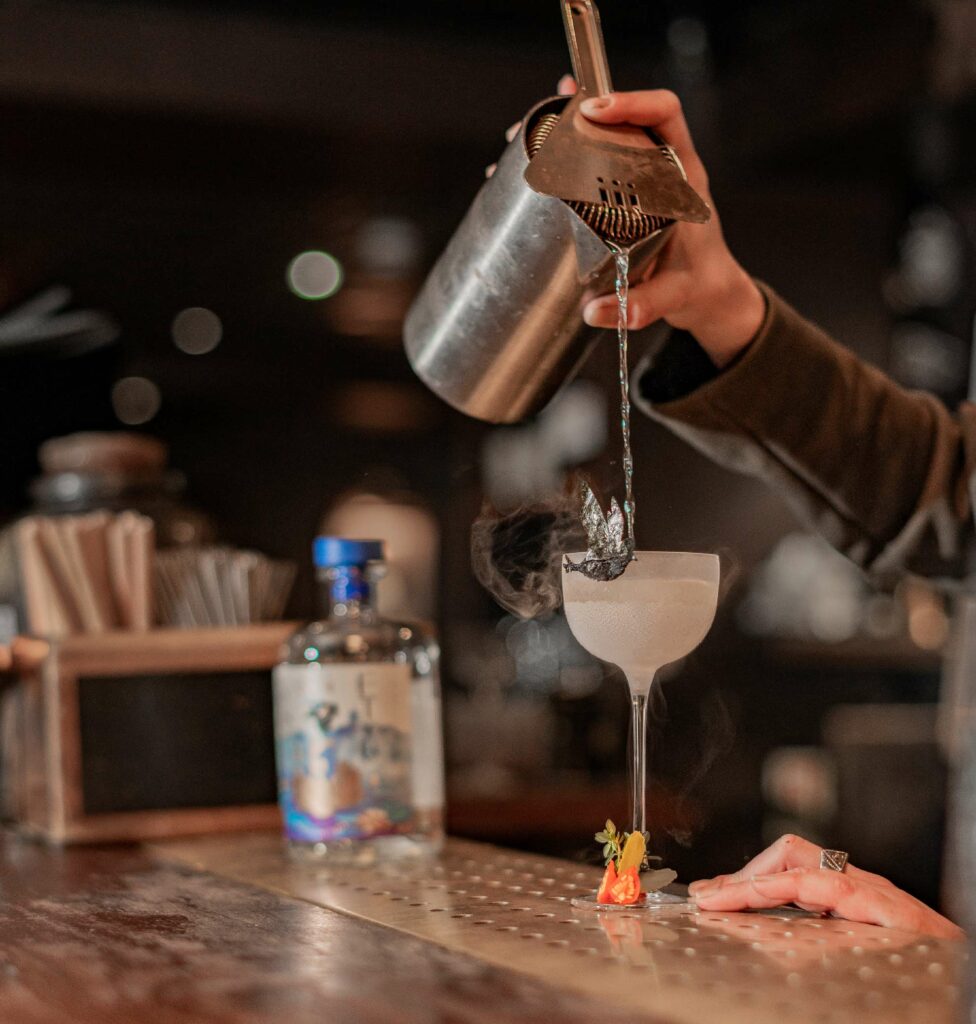 Before each gathering of bartenders, the host of the upcoming event would send an invitation card to his guests. These postcards featured images or illustrations of beauty. Inspired by one of these old postcards, the ETSU gin label pays tribute to this Japanese tradition.
The Geisha symbolises the traditional Japanese arts, the culture of the country but also elegance and excellence.
Just as Eppinger brought the cocktail culture to Japan, Etsu brings a new tasting experience and ancestral know-how, more than a century later.
Find our selection of cocktails based on Etsu gins.