Japan is a country known for its unique culture and ancestral know-how in many spheres. And the production of spirits is no exception. Although the culture of sake is deeply rooted in Japan, it is not the only alcohol produced by the Japanese.
Japanese whiskies, in particular, have gained international renown for their incomparable balance of flavours and the quality of the very pure water used in their manufacture. This alcoholic beverage has conquered the world with its subtle aromas and delicate notes.
But Japan is not restrained to these productions. After conquering the world of whisky and sake, Japanese distilleries have also developed a know-how in the production of gin. Japanese gin is characterised by the sweetness of its flavours and the presence of local botanicals such as yuzu. Perfect as a gin & tonic, Japanese gin will surprise your taste buds and make you discover new flavours.
Overall, Japan is a true paradise for spirits lovers. With a culinary culture and attention to detail, the Japanese have created superior products that delight the palates of millions around the world.
The art of Japanese gin.
Japanese gin is an example of the innovation and creativity of Japanese distilleries in the production of spirits. As with whisky and sake, the Japanese have given gin a distinctive and original touch by using local ingredients such as yuzu, coriander and matcha tea. These aromatic botanicals are carefully selected to create complex and balanced flavours, which are then distilled with the same meticulous care for which Japanese spirits producers are renowned. The result is a high quality Japanese craft gin, distinguished by its floral and fruity notes and subtle sweetness.
Japanese gins, born from the diversity and harmony of nature.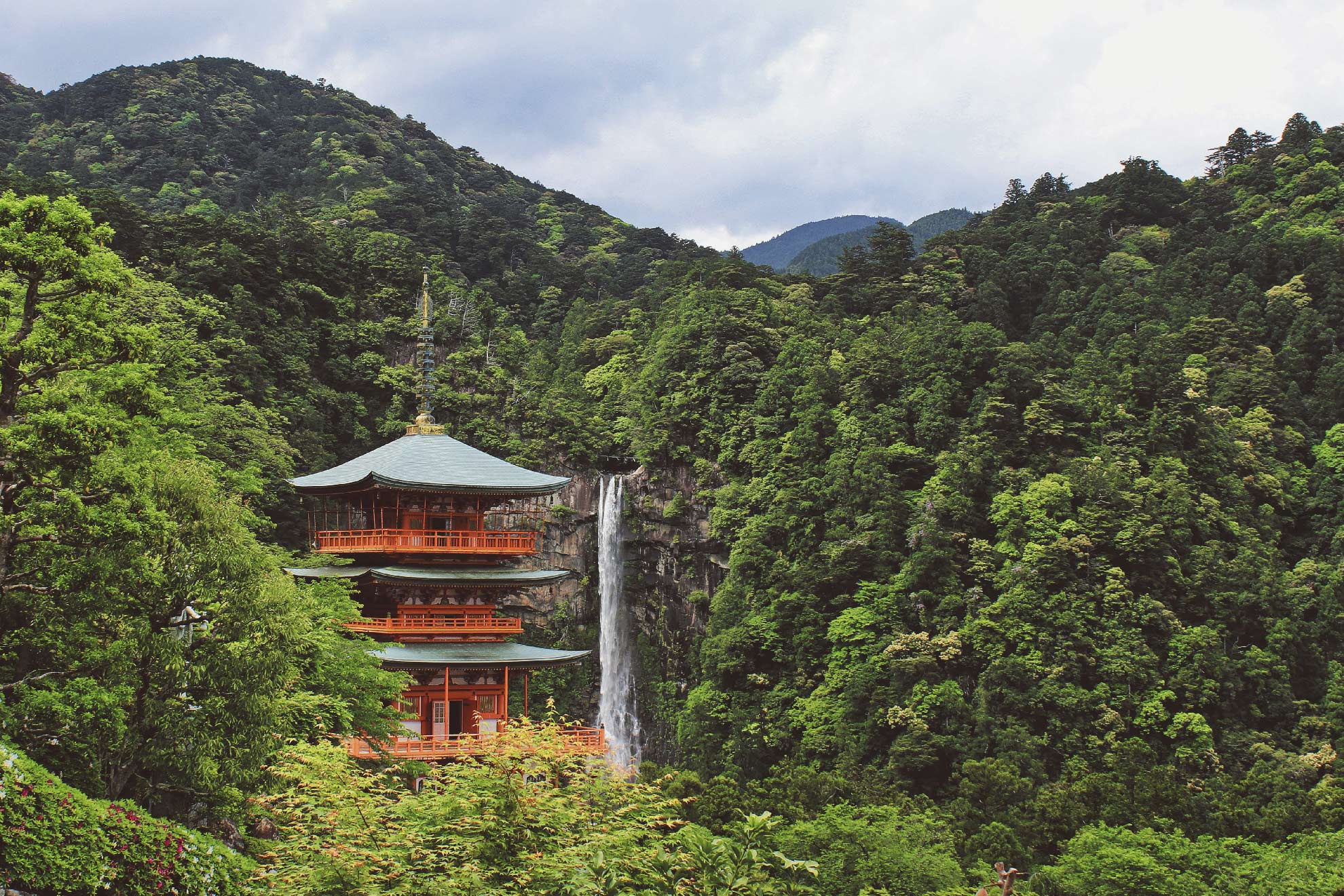 With its diverse landscape and unique climatic conditions, Japan is an ideal place for gin production. Local herbs such as sansho pepper and matcha tea provide a distinctive flavour signature. In the northwestern region of Akita, the sweetness of the mountains blends with local ingredients such as Japanese bitter orange peel and yuzu to create excellent Japanese gins.
The Asahikawa distillery, located in northern Japan on the island of Hokkaido, has the advantage of being close to the Taisetsu mountain. Its exceptionally pure water supply brings freshness and delicacy to our recipes.
The producers use fresh spring water from the mountain and sea water from the Sea of Japan, combined with a careful selection of botanicals to create their gin, which captures the flavours of the Japanese coast in every bottle. The result is an iodised gin, named Etsu Pacific Ocean Water, which pairs perfectly with seafood.
Thanks to its rich flora and fauna, Japan is becoming an increasingly important player in gin production worldwide. This iconic drink is winning over more and more enthusiasts and professionals alike with its unique aromatic complexity, skilfully blending local botanicals with international influences. Whether you are a connoisseur or simply curious, Japanese gin will surprise and enchant you with its subtle flavours and aromas.